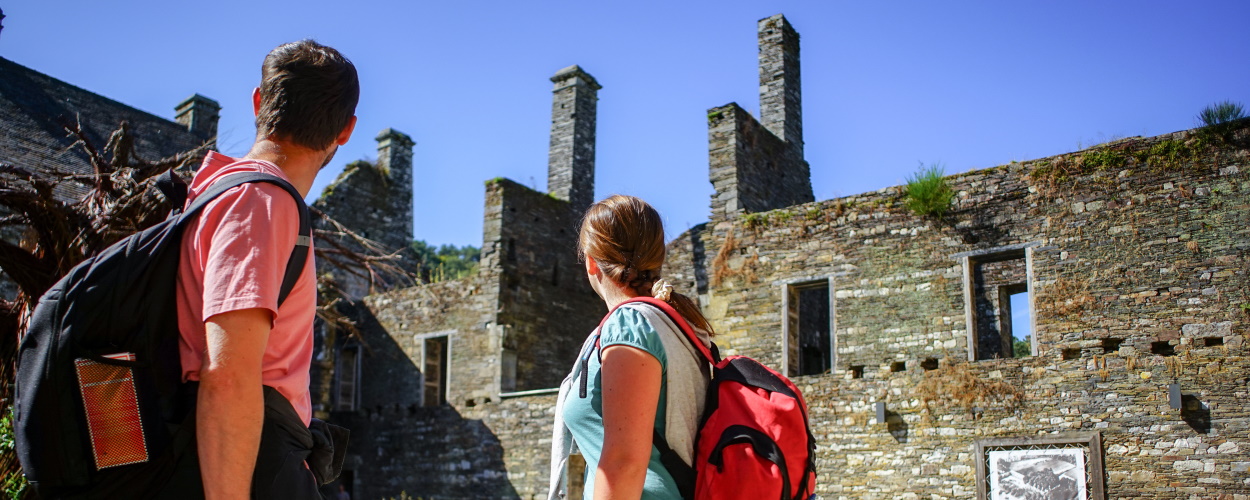 Autour the lake of Guerlédan
Culture and leisures activities
The area surrounding Le Lac de Guerlédan has a rich historical past and still has a thriving cultural scene today.
From l'Abbaye de Bon-Repos to the dam at Mûr-de-Bretagne and the chapel at Saint-Tréphine, there are many different ways to discover Le Lac de Guerlédan.
Bon-Repos
Along the Nantes – Brest canal, l'Abbaye de Bon-Repos stands overlooking the surrounding area and the neighbouring forest at Quénécan.
In part restored, you can visit the abbey following its rich historical past with an audio-guide or a digital tablet. Every year contemporary artists exhibit their work here on a chosen theme. Bon-Repos is an ideal place to take a break and wander round the market stalls at Le Petit Marché de Bon-Repos on a Sunday morning or start your walk here to head towards Les Landes de Liscuis, the moorlands which are home to three remarkable well-preserved Neolithic covered passages.
All year round major events are organised, from Le Son et Lumière de Bon-Repos, an absolute must for summer visitors, to the trail races in absolutely beautiful surroundings.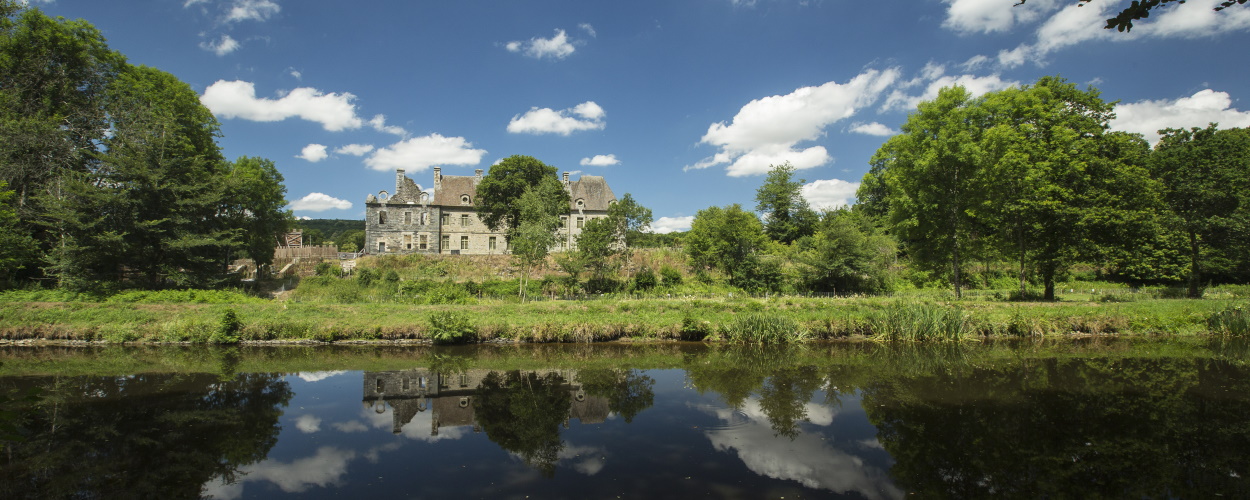 Unusual discoveries
At nightfall, can you hear the wolves howling?
Le Refuge des loups de Coat Fur in Lescouët Gouarec is home to a pack of wolves which ended up there from different places. The refuge is the only one in France and looks after the wolves' well-being in peaceful surroundings which the species requires. Behind a tree or lying on a pile of leaves, you may be lucky enough to catch sight of a wolf.

Go with the flow
If you want to mix sport and leisure along the Nantes-Brest canal then take the 'Le Vélo-Rail' from the old station in Gouarec, along the canal towards Bon-Repos perched on Le Vélo-Rail. Have fun with the family.
You can also take the same trip on the little tourist train on certain days.
The quiet waters will carry you across Le Lac de Guerlédan and the Nantes-Brest canal. Whether you choose to have lunch aboard a small launch, take a trip on the lake or paddle in a canoe round the bends in the lake, it will be a thoroughly memorable experience. Take a relaxing trip on a slow tow-boat along the canal leaving from Bon-Repos. The campsite in Gouarec, located close to the water gives you easy access to canoeing or boating on the canal. Or perhaps you'd rather drive along the roads of Guerlédan in a typically French 1970s Citroën 2CV? What do you say?