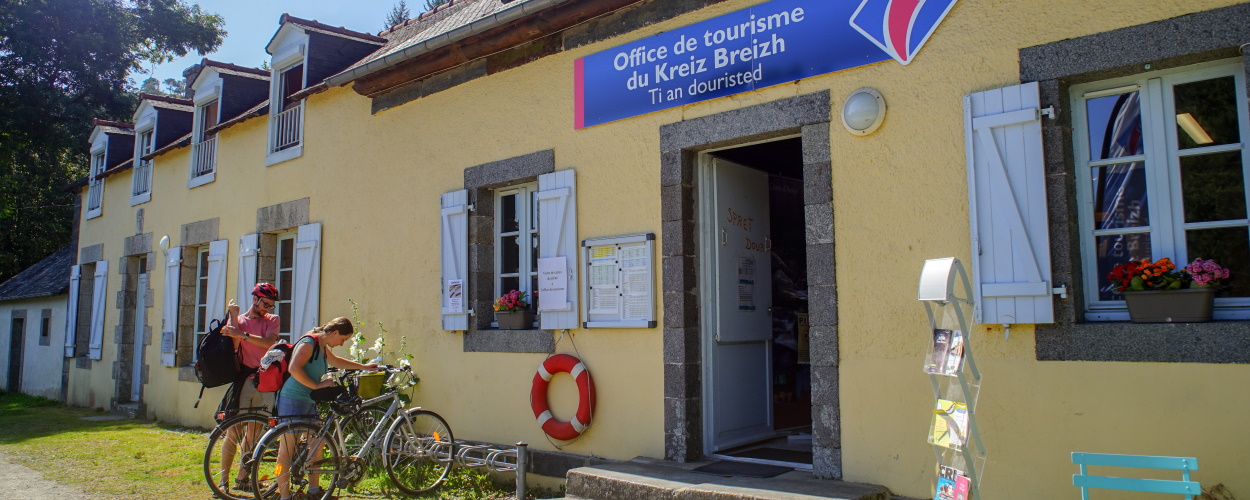 Quality Process
The Kreiz Breizh Communauté tourist office is classified in category III.
It provides reception and information services, promotion and entertainment in the Kreiz Breizh and Guerlédan Lake area, covering 23 municipalities. It also contributes to the coordination of the tourist offer of the sector.
Quality approach

We are committed to offering you :
A personalised multilingual welcome (English/French)

Precise information on what the region has to offer

A competent and attentive staff

A comfortable place with impeccable cleanliness

Local tourist information adapted to demand

A process of constant improvement by listening to our visitors

Accessibility for all.




Commitments and labels
Accueil Vélo label
Tourism & Handicap Label
Fishing welcome
Signatory of the Ya d'ar brezhonneg charter (actions in favour of the Breton language)
Suggestion form

We invite you to download this form and fill it in. It will help the Tourist Office to evolve.