Le lac de Guerlédan...
on foot
There are 40 km of beautifully varied countryside to see as you hike around Le Lac de Guerlédan or as you sit on the banks of the lake to contemplate nature. It might take you 2 or maybe 3 days, to walk round the lake, it just depends how you choose to pace it.
In Hiking mode
It's not all on the flat along the sunken paths, but the effort is worthwhile when you reach the top of the schist outcrops and look out at the amazing views. The trail Grande Randonnée GR341, crosses the moors by the little inlet at Tréganton, the woods at Caurel and the old slate mines, the forest at Quénécan. From the beaches and little inlets, you will always have a wonderful view over the lake.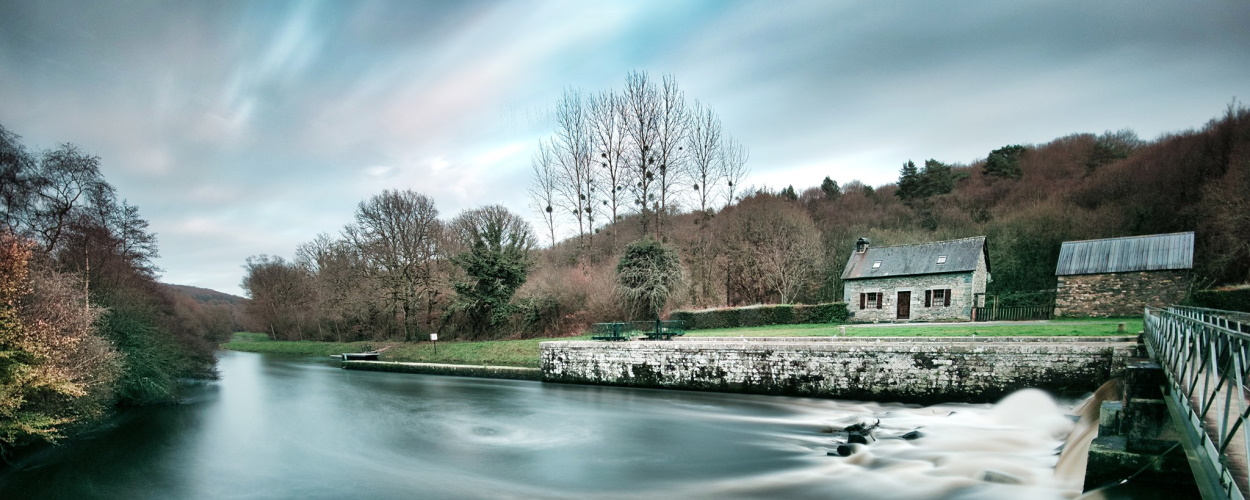 Hiking in comfort
Accommodation is available along the way, either along your route or not too far away; to give you the comfort you need after a long day's hiking. B&Bs, hotels and restaurants in the area are used to putting up hikers and cyclists and can offer you a warm welcome and the kind of accommodation you're seeking for a well-earned rest in comfortable surroundings.
Many other marked circuits and paths
There are other routes for hiking, trekking on horseback or downhill biking.
Les Landes de Liscuis or the wood by the old slate mines in Caurel, also have marked trails for walkers.
If you're into downhill biking, the staff at the Outdoor Pursuits centre in Guerlédan will help you find the right circuit for an exciting ride.
The downhill and mountain bike tracks can be downloaded free from their site: Base Départementale de Plein Air de Guerlédan.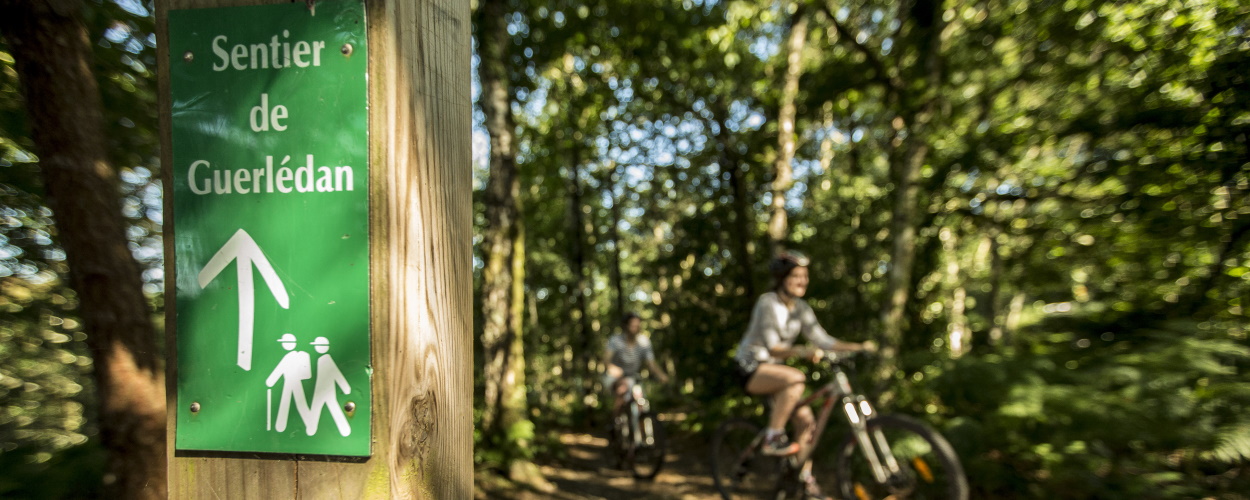 Practical information
Check online or download the map below: Tour du lac de Guerlédan à pied. There's a list of places to stay: gîtes d'étape – hostels for overnight stays- B&Bs, gîtes and camp sites.